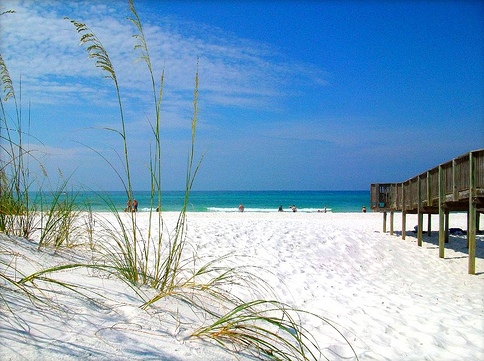 Mexico Beach
These days it's truly hard to find a place where you can just get away from it all. You won't believe it but that place actually does exist — in the heart of Mexico Beach. Things move at a slower pace, there are no traffic lights and the sand on the beach is sugary white and tranquil gulf waters are warm and inviting.

Mexico Beach has plenty to offer all the water sport enthusiasts out there, whether it's parasailing, jet skiing, fishing, scuba diving, swimming, kayaking, paddle boarding, this place has it all.

This quaint coastal town charm stems from its locally owned shops, motels and restaurants that line Hwy 98. Some even choose to purchase their very own Mexico Beach home to stay a lifetime. Mexico Beach has a variety of real estate options, whether you prefer condos, townhomes, single family, canal front or even gulf front — it's a perfect place to call home! Which will you choose?